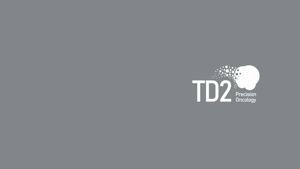 TD2 Switched to ZenQMS for Faster Support, Fair Pricing, and Common Sense Functionality
Customer Story | Translational Drug Development

9 Weeks

30 Minutes
Free
About Translational Drug Development
Translational Drug Development (TD2) is an oncology CRO (contract research organization) dedicated to developing novel therapeutics. They work with innovative biotech and pharma companies to bring cancer treatments to patients as quickly as possible. Their involvement in hundreds of first-in-human and early-phase clinical trials has led to the approval of major oncology medicines.
Business Need
As the new Director of Quality Assurance at Translational Drug Development (TD2), Phillip Strickland was frustrated. He'd struggled with the electronic quality management system (eQMS) at his previous employer, and now at TD2, he faced similar issues. He was tired of the headaches and just wanted a better solution.
Priority #1 was finding an eQMS that was easy-to-use. TD2's eQMS at the time was a large, well-known enterprise system touted as being one of the easiest to use, but that wasn't Phillip's experience. Instead, the system was bogged down by a poor initial implementation and system errors that resulted in inaccurate data. When you add in their support team's slow response to support tickets, it's understandable why Phillip was ready for a change.
"I wasn't familiar with the eQMS when I got here, but I'm a pretty technical person, I thought I could figure it out," said Phillip. "It was no use. It was a nightmare. We'd have to put in a support ticket and wait for their developers to go in, fix or remove the doc, start over, and hope things worked the second time around."
'Hope' isn't much to rely on when you're trying to manage quality at a highly regulated CRO. Nor is a system with lots of additional fees that limit productivity:
Charges for every software update. TD2 used an outdated version of their eQMS software to avoid excessive update fees.
Charges for every seat license. Their quality team of two managed all changes to the eQMS because it was too expensive to add more admins.
Charges to reclaim data. Once TD2 decided to switch eQMS vendors, exporting their existing documents and data would cost $20K.
TD2 deserved an eQMS that wouldn't make them wait days for support, wouldn't nickel and dime them for every little change, and wouldn't hold their data hostage. Finding an easy-to-use system wouldn't hurt either.
"I'm lucky our COO trusted me to lead the search for a new eQMS and handle the implementation," said Phillip. "It was an easy decision to start over with ZenQMS. We held a few demos with key members of our team, and the conclusion was that the system had common sense functionality."
"It was an easy decision to start over with ZenQMS."
TD2 COO, Tara Franks, concurs. "Being audit-ready at all times is a critical component of our business and our ability to effectively support the work our team does in support of our clients' projects. ZenQMS has facilitated that for us in a way that exceeded my expectations."
Business Impact
As soon as TD2 decided to make the switch, things moved quickly. Even before they had a chance to dive into any ZenQMS modules, they realized the benefits of their new quality system.
"Being audit-ready at all times is a critical component of our business. ZenQMS has facilitated that for us in a way that exceeded my expectations."
Fast implementation
TD2 had to be up and running with ZenQMS in a matter of weeks to avoid paying the upcoming annual fee for their old system. Fortunately, Phillip didn't have to wait on ZenQMS. There was a straightforward implementation process that, after a kickoff call with a project manager, he was able to complete without any ZenQMS or IT involvement.
"I handled it on top of my other work and we went live with the Documents and Training modules in nine weeks," he said. "If I could've focused solely on the implementation, I might've finished sooner."
Responsive customer support
Just because TD2 didn't need customer support to implement their eQMS doesn't mean it wasn't available. When needs have popped up, their experience has been completely different from the service they received from their old eQMS.
"It would take days to get a response for a support ticket," said Phillip. "Now when I put in a ticket with ZenQMS, I can grab a cup of coffee, and 30 minutes later, their team has run the report, made the change, emailed me the report, and closed it out."
Intuitive training
"I vividly remember the day, which was not long after our rapid implementation of ZenQMS, that we had 100% compliance with training."
Compared to TD2's previous system, which required loads of re-training and a lengthy onboarding process, training on ZenQMS has been easy, even for general users who are in the system less frequently.
"ZenQMS has elevated TD2's eQMS to a much higher level," said Tara. "We struggled to stay completely compliant as a direct result of the system deficiencies of our old platform. It's frustrating to have audit findings because of things that are out of your control. I vividly remember the day, which was not long after our rapid implementation of ZenQMS, that we had 100% compliance with training."
Sensible pricing
Successfully onboarding and training employees in ZenQMS is a huge win. TD2 has 30-person study teams that work on simultaneous projects. Because ZenQMS doesn't charge by seat license, they're free to add more system admins to distribute their workload without paying any extra fees.
"With ZenQMS, we now have two or three people in each department who are fully trained to manage their own documents and training," said Phillip. "That means my team only has to manage the docs that apply to the whole company. We're not managing division-specific docs or training anymore, which is great. With the old system, we did everything because it wasn't worth the several thousands of dollars a year in change orders to extend that functionality to others."
Fair contracts
Another thing TD2 doesn't have to worry about is having to pay for access to data and documents should they ever leave ZenQMS. That wasn't the case with their old system.
"After we made the decision to switch, they wouldn't give us our data," said Phillip. "We'd have to pay for it. I was able to build and run manual reports to get our historical data, but it was painful. They weren't helpful at all, and it was going to cost us $20K for them to export it. But it was our data! Our documents!"
We'd love for you to remain a customer for life, but we understand acquisitions happen and circumstances change. Therefore, our policy is to not hold your data hostage. If you have to leave ZenQMS, we make it easy. All of your data and documents can be exported to a zip file at no charge. We hate hearing about what TD2 went through, because it's not good business, and when critical data is involved, it's not safe. Your quality team deserves better.
If you're struggling with your current system, ZenQMS can help. Our proposals are easy to understand, and so is our software. Schedule a no-risk demo today and find out how we do eQMS differently.