Making the Case to Replace
Customer Story |

Vanguard Clinical Inc.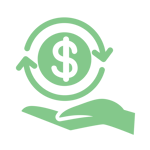 Eliminated the need for a $50K LMS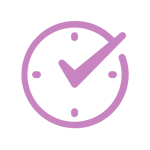 Reduced time in the system by 75%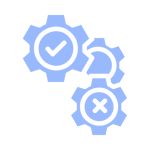 More functionality for less money
About Vanguard Clinical Inc.
Vanguard Clinical Inc. (Vanguard) is a boutique CRO and FSP based in San Diego, CA. Vanguard's mission is to provide white glove service to clinical trial execution by combining passion, transparency, and fully customized solutions to elevate and advance patient care.
Solution Background: a Nightmare Scenario
Imagine this: You're a brand new hire at a growing contract research organization (CRO). Your first job is to implement the electronic quality management system (eQMS) that was purchased right before you arrived.
The eQMS is brand new.
The eQMS is expensive.
The eQMS is not fit-for-purpose.
What do you do?
Nick Kalogeras faced this dilemma not too long ago. As the new Associate Director of QA at Vanguard Clinical Inc., a rapidly-growing CRO headquartered in San Diego, he was put in charge of an implementation that went south quickly.
"I quickly figured out the system was less a functional eQMS and more of a document repository," said Nick. "Simple things like developing SOPs, editing, and collaborating with people had to be done outside the system because they couldn't be done internally. Everything was a manual and tedious process."
There were a lot of gaps that needed to be filled. Basic quality functions like modules for CAPA and Change Control didn't exist. Vanguard had to purchase an external learning management system (LMS) to keep training and compliance in a state of control. And Nick found it difficult to quickly locate documents across Vanguard's multiple sites. In the event of an audit, not having this capability would hamstring them.
Nick was conflicted. This wasn't a bargain-basement eQMS; it came from an industry behemoth in eClinical solutions and had been purchased prior to his arrival because the organization was already leveraging the vendor's electronic data capture (EDC) and trial master file (TMF) products. At the time, it felt logical and efficient to simply add on the eQMS capability to have everything in a single platform. However, in practice, the system lacked so many of the basic quality features needed to make it a usable solution that Nick quickly came to an impasse.
He could continue struggling with it, knowing money would be wasted, progress would slow down drastically, and a replacement effort would be inconvenient and time-consuming. Or he could rely on his experience and do what he knew was right. In the end, despite the obvious hurdles, replacing the eQMS was necessary. Now all he had to do was convince the C-suite.
"I couldn't wait another year or two to have a fully functional system," said Nick.
Aligning with the CEO: The business case for an eQMS
In many respects, presenting a plan to replace an existing eQMS is exactly the same as it is for a manual / paper system. It's all about having a long-term business success objective at the core and backing it up with solid facts and numbers. Nick made two presentations to leadership, each focusing on slightly different issues.
Nick started with his CEO, Tiffany Sepp. He pointed out the inadequacies of the current system and how it negatively affected Vanguard's future plans:
He was losing valuable time inside a broken system. Their eQMS forced Nick to spend 7-8 hours manually doing the work a capable, automated system could finish in minutes.
According to the eQMS' support team, the quality functionality Nick needed to do his job, along with a module for CAPAs, were years away from being developed.
Continuing to use manual, incomplete tools would jeopardize future audits.
By the CEO's own admission, there were projects Vanguard decided not to pursue because they didn't have confidence in their quality system.
The eQMS' complicated interface, combined with the need for external training management software, made it difficult and time-consuming for employees to stay compliant.
Fortunately, Tiffany believes in quality above all else, and quickly aligned with Nick on the importance of making the right move on behalf of not only Vanguard, but their clients.
"If you stop for a second to think about why we do clinical trials in the first place, it's to make sure drugs are safe and effective for patients," said Tiffany. "We can't do that if we're not correctly aligned on quality and compliance."
Tiffany and Nick then created a cost/benefit analysis together. It included the functional improvements and long-term savings they would reap with a new system, the highest priority features and capabilities of a replacement, and the metrics they would track to prove the return on their investment.
Convincing the CFO: The financial case for an eQMS
His next conversation was with the CFO, where he focused on how the long-term savings of a complete eQMS stacked up against the short-term inconvenience of ripping out the current one:
The current eQMS was pricey, but for much of what Nick needed it to do, it worked no better than a manual system, and required an external $50K LMS.
Upgrading to the enterprise version would cost >$40K per module. For the minimum three modules Nick felt were necessary, that option was out of their price range.
Continuing to use insufficient tools hindered the company's progress and prevented them from realizing the ROI a functioning eQMS is designed to provide.
Nick reviewed the contract and figured out the date he could sunset the old eQMS and implement a new one without any disruptions or need to pay for two contracts.
Highlighting the expensive inefficiencies and company-wide dissatisfaction were enough to get approval for a new system. Nick summed up how his conversation with the CFO concluded: "Oh, I can save money AND you're going to be happy? Let's do it!"
The impact of an eQMS that just works
Picking the right replacement – and proving to the C-suite that it could actually fix their quality concerns – was just as important as deciding to remove the old one. In meetings with both executives, Nick highlighted the positives ZenQMS, the new, fit-for-purpose eQMS he extensively researched and vetted, would bring to Vanguard:
ZenQMS's clear interface would drastically reduce the time needed for employees to access training, documents, and SOPS. This would lead to greater company-wide compliance.
It included the basic quality tools and modules that would allow Nick to do his job more efficiently.
All modules would be included from day one, including document and training management and CAPAs. This would allow Vanguard to keep all of their information in one system for a single source of truth.
There were no additional seat license fees for adding new users. Vanguard could continue to grow without penalty and without Nick having to ask his CFO for more money.
The connected eQMS allowed for quick access to documents across Vanguard's multiple sites. This would improve future audits and allow them to make the kind of progress they'd envisioned for the company.
It was a more affordable contract than what they were paying before.
Nick knows he's lucky to have the support of an executive team who cares about quality and is open to investing in an eQMS in the first place, let alone a second one. And they're not the only ones who are fans of the new system. "ZenQMS' clean dashboards make our end-users so much happier. They only need to be in the system for 15 minutes instead of an hour," said Nick.
For those still working with insufficient paper or home-grown quality systems, there are fit-for-purpose eQMS solutions on the market for every regulated company, regardless of size or budget. Nick stresses that the way to get approval for the one you deserve is to build your case with the facts.
If you're struggling with your existing eQMS or looking to upgrade from a paper-based system, ZenQMS can help. Our proposals are easy to understand, and so is our software. Schedule a no-risk demo today and find out how we do eQMS differently.